John Balland & Jen Laurier

March 25, 2013
Villa Caletas Resort
Central Pacific Coast, Costa Rica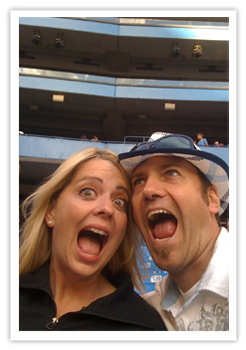 Welcome to our wedding travel website!

Please join us for our wedding in Costa Rica, on March 23, 2013 . We are looking forward to celebrating our marriage with our closest friends and family. This website provides information about travelling to the Herradura – Jaco area, the hotel, the schedule of events for the week, activities and excursions, and related topics. We hope you will find it useful in planning your trip.
"We will be arriving in Costa Rica 1 week before the wedding, and staying 1 week after. We are staying at Villa Caletas (the wedding venue) from March 23 – 27 , 2013. Please feel free to also come early or stay late to take advantage of everything Costa Rica has to offer. Rappel down a waterfall. Fly over the rainforest on a canopy tour. Sip champagne as you sail into the Pacific sunset. Or enjoy a Cuban cigar after a round of golf on a world-class course. Our travel agency will ensure you make the most of your visit here."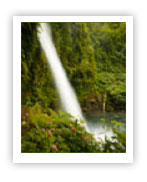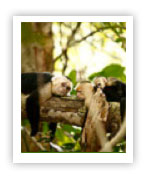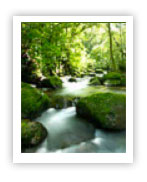 A few things you need to know
March is a very popular month to visit Costa Rica, so if you are planning on joining us for all the festivities we highly recommend making your travel arrangements as soon as possible - especially if you are using airline points to travel.
(Don't forget to make sure your passports are valid too.) – Costa Rican law requires your passport to be valid for 6 months after your planned entry into the country.
Latitudes:
We have partnered with Latitudes to handle all the hotels, transfers, and tour arrangements.  The rooms at the hotel are blocked for our wedding party. Please do not contact the hotel  or tours directly. Latitudes will assist you with your planning and make your travel arrangements. They are located in San Jose, Costa Rica.
Just contact Ray, in Reservations, toll-free at 1-866-735-9115 ext. 303 or via email using the online form at the bottom of this site to make your reservations at no additional cost.

Latitudes can assist you with all aspects of travel in Costa Rica (in-country flights, car rentals, tours, hotels, extended travels if you wish to explore the country), but international flights should be booked with your airline or through the Internet.
You will fly into San Jose– airport code – SJO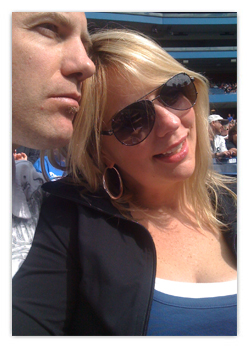 Much Love,
John Balland & Jen Laurier
Planned Activities



Saturday, March 23, 2013
We arrive at Villa Caletas Hotel
Relax and Enjoy beautiful Costa Rica


Sunday, March 24, 2013
During the morning

Join John & Jen for a visit to the Manuel Antonio National Park.

This national park is one of the most famous in Costa Rica due to its wide variety of flora and fauna specimens. One of the highlights of this Manuel Antonio tour is that the park
is home to 3 of the 4 existing monkey species in Costa Rica

Half way through the hike you will make a leisure stop at the third beach located within the national park. You will have approximately 30 minutes to rest on the beach or play among the waves if you so choose. Throughout the hike you will be able to observe sloths, birds and reptiles as well as admire orchids, butterflies and tropical trees.

Half day tour. Departs between 7 and 7:30 am, returns to the hotel by 3pm $95 per person, includes transportation, snacks, fruits,a delicious typical lunch, naturalist guide equipped with Pentax and Suvaroski telescopes that you can use to observe wildlife and take pictures with a different perspective. This is a must in Costa Rica. 100% recommended.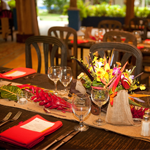 Rehearsal Dinner
TBD


Monday, March 25, 2013
Wedding Day


Tuesday, March 26, 2013
Post wedding brunch
Relax & Enjoy Costa Rica

Wednesday, March 27, 2013
On our way to the Arenal Volcano Area.

Thursday, March 28, 2013
Hanging Bridges - $65 per person
During the morning. Walk right into the cloud forest and enjoy this environmentally – friendly project were you can have an unique and impressive contact with nature.
There are trails and bridges that bring you as close as you could ever hope to get to the birds, the flowers and the lush vegetation of this primary rainforest combined with beautiful views to the Arenal Volcano. Includes: Transportation, experienced guide, entrance fee.

Friday, March 29, 2013
Canopy Tour - $45 per person
Fly above the treetops and fill your lungs with fresh air while you admire the wonderful views of the tropical rain forest.
This is a perfect combination of nature and adrenaline! Our experienced guides will handle the safe and simple equipment, so you can sit back and enjoy the day! This tour is for anyone, it doesn't matter the age, all you want is to have fun! Includes: Transportation, experienced guide, equipment.

Saturday, March 30, 2013
Safari Float on Peñas Blancas River - $55 per person
Enjoy a peaceful and relaxing trip on the Peñas Blancas River, and take the opportunity to observe monkeys, sloth, iguanas, turtles, crocodiles, and lots of bird species. Take great pictures while an experienced naturalist guide will explain fascinating details about our wildlife! Includes: Transportation, entrances fees, naturalist guide, snack after the tour.

Sunday, March 31, 2013
We check out from the hotel and on our way to the SJO airport.

Consider extending your stay in Costa Rica and explore the rain forests, the Caribbean, the active volcanoes and more. You are going to be in Costa Rica - make sure you take advantage of all this amazing country has to offer!

top!
Hotel Accommodations

Any unassigned rooms will be released by January 14th, 2013

This same date all rooms must be paid in full

25% deposit is required at time of booking to confirm reservations

Rooms are blocked from March 23 and checking out March 30, 2013

March is high Season in Costa Rica, we recommend if you plan to extend your stay at the
hotel to book your rooms as soon as possible.

Please email Ray using the Contact/Inquiry Form for reservations/information as soon as you can to get your first choice!

top!
Villa Caletas Hotel

Prized not only for its location, design and décor, but also for its outstanding facilities and first class service, Villa Caletas, is a luxury boutique hotel inspired by Tropical Victorian Architecture with a touch of Neo Classical influence. Villa Caletas offers a truly unique combination of mountain and seaside resort for the discriminating traveler. Nestled 1150 feet above the Pacific Ocean on a rainforest hilltop in the Central Pacific coast, this unique hotel overlooks the Nicoya Gulf to the crescent beaches of Jacó, Herradura with spectacular 360-degree panoramic views. Lush tropical rainforests with the emerald green ocean next door complement some of the most breathtaking sunsets you will ever see. At the bottom of the mountain, Villa Caletas offers its own private beach.
Standard rooms
Each room is equipped with two single beds and a garden view, they are located in the main building and have easy access to the public areas. $ 195 + 13% tax  is $220.35 per night (double occupancy)
Standard Deluxe rooms



Each spacious Deluxe Room contains 1 queen-size bed, they enjoy a panoramic partial ocean view and are located in the main building. They have easy access to the public areas.
$226 plus 13% tax is $255.38 per night (double occupancy)


Villas



The villas are slightly larger, equipped with one queen bed, in some cases, one or two twin beds additional, which make them ideal for small families. They have a terrace and, in some cases ocean view, others will have garden view. They are spread out through the property and may be situated a number of steps away. $268 + 13% tax is $302.84 per night (double occupancy)
Junior Suite
They provide more space and luxury than Villas. They are equipped with one queen bed and a small living room. They have a magnificent Pacific Ocean view from the terrace, as well as an independent Jacuzzi or Jacuzzi – bathtub for two persons. They are spread out through the property and may be located a number of steps away.

$352 + 13% tax is $397.76 per night (double occupancy) Breakfast not included.
Master Suite
This is the best category at Villa Caletas due to its elegance and comfort. They are equipped with one king bed, sofa bed. They possess a spacious terrace, hammock and a private plunge pool with a spectacular panoramic ocean view, bordered by exuberant tropical greenery. This is a Special room for honeymooners. They are spread out throughout the property and may be situated a number of steps away. Our Master Suites are totally different in decoration, location and size. $557 +13% is $629.41 (double occupancy) Breakfast not included

top!
Club del Mar Hotel
Located in a quiet cove at the south end of Costa Rica 's Jaco Beach you can experience both the Costa Rican rainforest and a sand beach with clear warm water. Surf, explore the rainforest, walk on the beach or sign up for an adventure tour. It is all within reach at the Hotel Club del Mar. The large oceanside pool provides space for laps, volleyball, a relaxing social area, beach-entry for relaxation and connected kids pool, surrounded by a lush lawn and tropical gardens.
Deluxe Rooms


They offer a choice of a king-size bed or two double beds. Large covered balconies with a full ocean view provide a relaxing rest area, perfect for viewing our magnificent sunsets. All hotel rooms are air conditioned, and come equipped with fans, telephone, coffee maker, hair dryer and safe. $169 + tax is $190. Continental Breakfast Included.


One Bedroom Condo



They feature a master bedroom with a king size bed, a bathroom and an extended balcony or patio with chaises for ocean viewing. The living and dining areas flow together making the most of the ocean-front location. Each condo includes a queen-size sleeper sofa to accommodate additional guests. Each condo is individually decorated and features furniture made from the finest Costa Rican woods, handcrafted by local artisans.Every condo has a fully equipped kitchen, including microwave, coffee maker, stove, refrigerator and utensils. Other amenities include a washer and dryer, individually controlled air conditioning, hairdryer, safe, cable TV and ceiling fans.
$249 + tax is $281.37 Based on Four People per Condo per night. Continental Breakfast Included.
Two Bedroom Condo



Our 2-bedroom/2-bath condos feature a master bedroom with king bed and en-suite bathroom. The second bedroom has either two single beds (which can be joined into a king bed) or one king bed, with an adjoining bathroom.The great room brings together the living and dining areas in an open, spacious environment that takes advantage of our ocean views.
$324 + tax is $366.12 Based on Four People per Condo per night. Continental Breakfast Included. Up to 6 people per Condo. Extra person is $11.3 per night taxes included.
Los Sueños Marina & Golf Resort


Click on the Community name to see a full description with pictures of the condos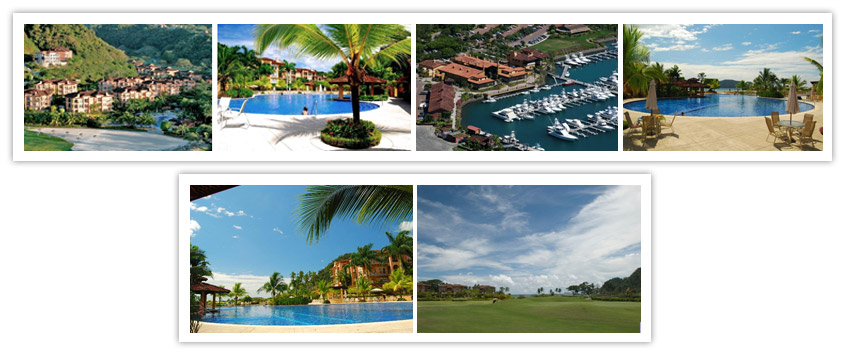 Los Sueños Resort is surrounded by exotic native plants, banana trees, orchids and native wildlife; you'll experience breath- taking natural beauty while staying in a Los Sueños luxury vacation rental.
Did you know ?

The name ' Costa Rica ' literally means 'rich coast' in Spanish. This marvelous country has shown the rest of the world that peace is the greatest treasure of all. The only country in the Western Hemisphere without an army, Costa Rica has been called the ' Switzerland of the Americas ' for its visionary belief that weapons and war are not the answer.

As the meeting place of North and South America, Costa Rica has over 6% of the entire Earth's plants and animals on a landmass that is less than 0.01% of the planet's surface, making it the most bio-diverse place on Earth. Thankfully, these natural treasures are protected in national parks, reserves and refuges accounting for 26% of Costa Rica's territory.

In addition to incredible flora and fauna, Costa Rica has 13 different microclimates and a short drive will take you from a misty cloud forest to hot dry plains to lush rainforests. Picturesque mountains, volcanoes, amazing rain forests, cloud forests, jungles, magnificent beaches, mangroves and islands are all here for you to enjoy. Whether your passion is exploring a remote jungle or just relaxing on the beach, Costa Rica fits the bill perfectly.

It's undoubtedly one of the most beautiful and fascinating places in the world.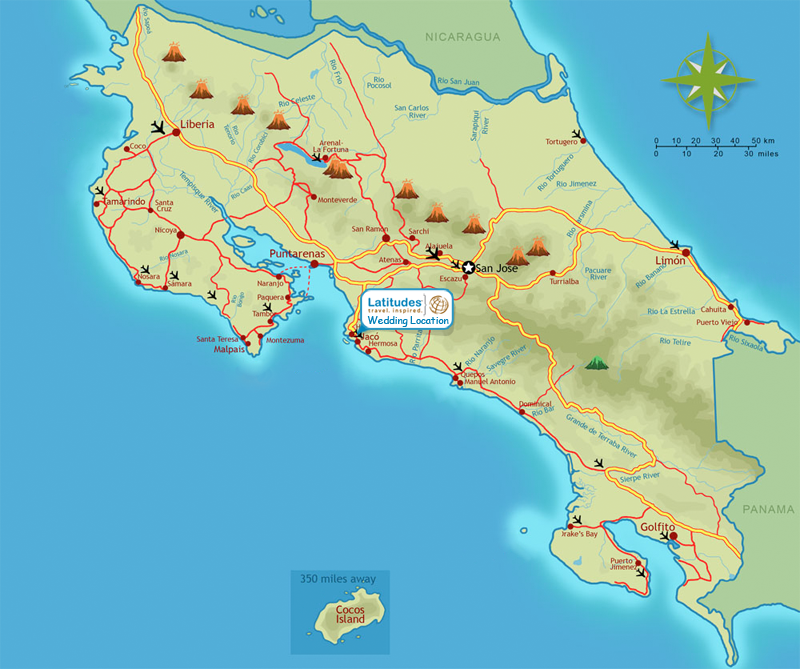 top!
We invite you to explore this amazing country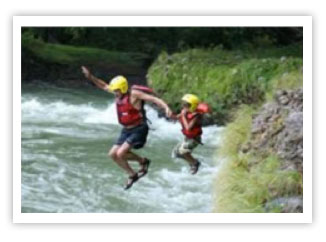 Manuel Antonio National Park Tour (Full Day)
Carara Biological Reserve
Crocodile Adventure & Birdwatching
White Water Rafting (Full Day)
Canopy Tour
Bijagual Waterfall & Horseback Riding Tour
ATV Tour (3 hours)
Golf
Tortuga Island Tour Tou

top!
Domestic Transfer Options
The wedding accommodations are approximately 1 to 1.5 hours drive from the San Jose Airport. Latitudes has reliable air-conditioned transportation.

We highly recommend that you contact Latitudes instead of taking local taxis. It will be much more economical than other providers including the hotels.

Latitudes will collect everyone's flight information and group the wedding guests who are on the same flight in the same vans, reducing transportation costs to between $20 - $30 a person each way. Of course, if you prefer to have a private car, Latitudes will arrange that as well.
Group Discount

If you want to be part of the shared vans you have to provide Latitudes your full flight information by February 15th, 2013. After this time we cannot guarantee availability or this price.
Your attention to this is appreciated.
Once you have your flight information please send it to Ray at Latitudes so we can schedule shared vans for you. The idea is to split the cost between as many people as possible.
1 to 4 people is $158.5 as low as $39.62 per person per way
5 to 7 people is $192.25 as low as $27.46 per person per way
8 to 12 people is $320.5 as low as $26.70 per person per way
13 to 18 people is $398.25 as low as $22.12 per person per way
Car Rental
For fleet options and prices please contact Latitudes travel@latitudesadventure.com
They can get you better prices because they are based in Costa Rica.
Important Dates
25% deposit is required at time of booking to confirm reservations for hotels
Release date and final payment for all rooms is January 14, 2013
Please book your airport transfers and tours with Latitudes by February 15th, 2013 in order to receive grouping discount
And the most important date: THE WEDDING March 25, 2013.
Contact Form
Please fill in the Contact/Inquiry Form below and Latitudes  will contact you via email or telephone with your initial itinerary information. Your itinerary can be adjusted at any time to better suit your needs.

top!